Your neighbor, your best friend, your bartender, and your spouse all believe they know the most important factor that will undoubtedly decide the outcome of the next big game. And when you're betting on sports, it's hard not to fall under the influence of so many diverging opinions.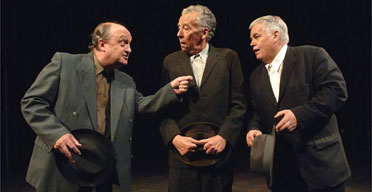 However, do you really want to trust your money to a group of people that really know nothing about sports, or sports betting? Of course not; you would rather hear what the pros of the game have to say. It turns out, many pros are more than happy to pass along their secrets. Below are a collection of clips from sports betting pros with their best tips to help you win big:
PRO: Rich Allen
Rich Allen, known as the Sports Betting Professor, offers an example of finding trends that consistently win over the course of a season. In this case, he discusses NBA basketball. Based on his statistics: bets on underdog NBA teams that are given 11 1/2-13 1/2 points were winning at a whopping 82% rate last season.
The tip is an excellent reminder that sports bettors need to pay attention to trends that develop throughout a season and to take advantage by betting accordingly.
PRO: Bob Akmens
If you're betting from across the pond, then this is probably the clip for you. The tip from sports-betting pro Bob Akmens is simple: Soccer–football to the rest of the English-speaking world–is, by far, the best sport to wager your money on.
The reason? Soccer is played on every single continent in the world, except Antarctica, of course. That means, throughout the year, on any given day, there are matches being played somewhere in the world. This gives bettors hundreds to thousands of chances to choose a winner.
PRO(s): Mark Winstanley, James Willoughby, Tom Segal, Matt Williams, Dave Nevison, Andrew Barr, and Ben Hutton
This clip provides a comprehensive overview of major principles to consider when betting on horse racing, offered by myriad pros. There are the philosophical tips, such as trusting and standing by your instinct over the urgings of others and having the courage to put all your money down on the race's big-price horse.
Other tips are more practical like disregarding trends, which are really unscientific; concentrating on what the horse can do and not the jockey or trainer; not betting the favorites; and always considering the conditions of the track. Best of all, you'll learn that betting with a major hangover is never a good idea.
PRO: Hollis "Harvard" Barnhart
Most people don't start betting on college basketball until March Madness arrives along with the customary office pools, but in this clip, pro Hollis "Harvard" Barnhart explains why you should start months sooner.
Barhart makes the case that in few sports is home-court advantage more important than in college basketball, especially in January when students return from break. This puts visitors at a major disadvantage, which means that you should bet on the favorites at home. Also, by January, teams have their lineups set, and the hoops pretenders have been weeded from the pack.
PRO: Robert, from sportsbet.com
This sports betting tip clip comes from Robert in the land down under and is about betting on the sweet science: boxing. The fact is most bouts feature mismatches, with a heavy favorite. Thus, there is very little money to be won by betting the favorite since the odds are so poor.
Instead of betting on the winner, place bets from round to round to make money throughout the match. This betting style is perfect for matches featuring a big-time favorite where a knockout is likely. Just simply bet on which round it will take place. And if it doesn't happen then, there is always the next round in which you can double up and win your money back.
PRO: Bettor University
Coming from a professor at Bettor University, this lecture is comprised of numerous tips to educate students eager to learn the finer points of betting on tennis. Tournaments dominate the world of tennis which means you have more elements to consider than just the players.
When reviewing the seedings, keep an eye on top players that have low seeds simply due to an injury or personal hiatus that's kept them from playing and has moved them down in the rankings. Take into account the surface of the court as some players thrive on some surfaces better than others.
For example, Rafael Nadal has dominated clay courts in his career. When betting on head-to-head matches, research the past encounters between each player and pay close attention to the length of their previous matches; fatigue plays a major role in tournaments.
CONCLUSION
Sporting matches and competitions are full of many different factors that can greatly affect the outcome. They range from the location of the event to the contestant's psyche to the weather–plenty of things to consider when sports betting. It's up to the bettor to decide which factors hold the most weight and bet accordingly. But if they need help deciding, they should always seek the advice of the real sports betting pros.